Decorator / Interior designer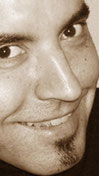 Hello and welcome.
 Asidefrom style, the goal of interior design is always the same: find a refuge from the monotony of time in a place where one feels at home.
Why use an interior designer?
An interior designer is, in their own way, a director whose talent is to reveal the client's personality. In order to create an "ambiance," they find and arrange furniture, upholstery, draperies, lighting, decorative objects, artwork… They decorate the space based on an established style (modern, provincial, ethnic, chic, original…) When they work for an individual, the decorator brings their advice, experience and knowledge of local artisans.
Knowing how to create an atmosphere, flatter a space, have a strong knowledge of art history, interior design, home furnishing and living spaces are the basis of the interior design profession. As a professional in this industry, I must also know how to listen to and analyze my clients' needs in order to translate their wishes into design. Whether it is for a bedroom, an office, a studio, an apartment, a house or a loft, I am able to adapt to the situation which I am responsible for.
I am here to respond to a simple request for advice or to follow your project from beginning to end. My experience in art restoration has allowed me to master working with colors and develop a heightened sense of detail.